Researchers Conclude Which Face Masks are the Least Effective
Posted on:
Written by: EZC
Read Time: 1m 56s
A group of researchers at Duke University devised a simple method to analyze the effectiveness of a variety of civilian face masks and simple cloth face coverings, which have become essential to slowing the spread of the novel coronavirus disease 2019 (COVID-19).
Breakdown of Face Mask & Covering Effectiveness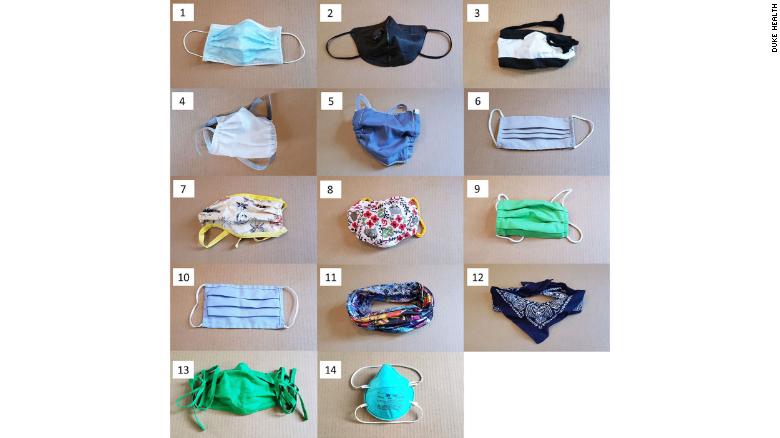 When testing the effectiveness of 14 commonly available face masks and coverings, including a professionally fitted N95 mask, which are usually reserved for health care workers, researchers discovered that some of them are actually quite useless.
Unsurprisingly, the most effective was the fitted N95 mask. The three-layer, disposable surgical masks and reusable cotton masks, which many people have been making at home and are available to purchase here, also performed well.
Martin Fischer, one of the authors of the study remarked that "...very simple masks, like these homemade cotton masks, do really well to stop the majority of these respiratory droplets."
Neck fleeces or gaiter masks, which are often used by runners, were the least effective. In fact, wearing a fleece mask resulted in a higher number of respiratory droplets, because the material seemed to break down larger droplets into smaller particles that are more easily carried away with air. In addition, folded bandanas and knitted masks performed poorly and did not offer much protection.
However, wearing a face mask or covering is only effective if it is worn correctly. Read more about "How to Use Cloth Face Masks & Face Coverings" in our blog!
Read more to learn about the technique the researchers utilized and the other remarks of Fischer at CNN.
Source
Elassar, Alaa. "Researchers Created a Test to Determine Which Masks Are the Least Effective." CNN, Cable News Network, 9 Aug. 2020, www.cnn.com/2020/08/08/us/duke-university-face-mask-test-trnd/index.html.